Key Features
BLE Tags
Not only do AirFinder's BLE tags come in hundreds of shapes and sizes, they're also cost-effective. This opens the door to a whole new set of manufacturing use cases that more expensive RTLS solutions can't address, allowing you to track more assets and cut out inefficiencies.

Location API
Looking to integrate location into your own application? AirFinder's location API makes this process easy. The location API features both RESTful and data streaming modes and can work in concert with enterprise resources planning (ERP) and management software, among others. Learn more about each in our documentation.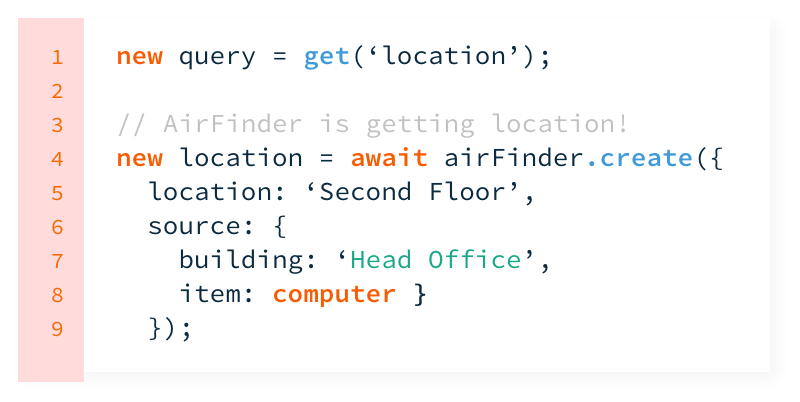 Web Application
Many RTLS applications have unnecessarily complex interfacing—but AirFinder's web application makes accessing location and utilization reports simple.